Signs that Your Child Needs an Eye Exam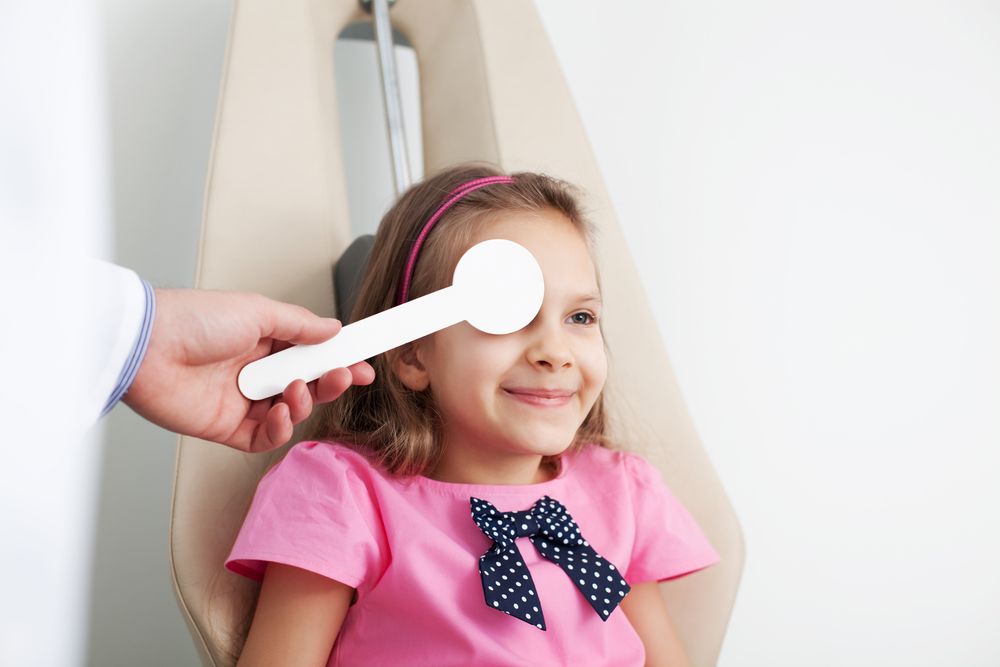 Many people associate eye diseases with advanced age, but anyone can develop conditions that compromise the health or function of the eyes, including children.
Pediatric eye care services, such as comprehensive eye exams, are vital to monitoring the health of a child's eyes. With routine eye exams, any diseases or conditions can be detected while they are still in their earliest stages, and ideally before they cause irreversible damage.
The American Optometric Association recommends that school-aged children without vision impairment have their eyes examined once every two years.
However, if you suspect that your child is experiencing any type of vision problem or eye disease, you should schedule an exam as soon as possible. Here, we go over some signs that indicate your child needs an eye exam. Contact our Monterey, CA practice, Monterey County Eye Associates, to learn more.
Squinting or Keeping One Eye Shut
Strabismus is a form of vision impairment that commonly affects children. When a child suffers from strabismus, he or she can only see clearly out of one eye.
If a child is having difficulty focusing on an object with one eye, he or she will most likely start to rely on the good eye. Squinting or closing one eye on a consistent basis is a sign that your child's eyes should be examined.
Consistently Rubbing the Eyes
Most children are too young to comprehend the idea of vision impairment. If their vision is blurred, they may instinctively start to rub at their eyes, thinking there is something in their eyes disturbing their vision.
If a child is constantly rubbing or scratching the eyes, there is a chance that he or she has some type of vision impairment.
Holding Books Up Close
Nearsightedness is extremely common in children. When people are nearsighted, they have a hard time seeing distant objects clearly. If a child holds a book very close to the face when reading or sits extremely close to the television, you should schedule an eye exam.
Complaining of Headaches
People rely on their vision throughout the day. If any type of vision impairment is present, the eyes work harder trying to create a focused image.
This puts strain on the eyes, and can result in headaches. Everyone gets the occasional headache, but when children routinely complain that their eyes or head hurt, it is a good idea to schedule an eye exam.
Crossed Eyes
Crossed eyes are another potential sign of strabismus. If one eye is not communicating with the brain correctly, the brain will begin blocking that signal out. Without use, the eye will become "lazy" and the muscles around the eye will stop working as they should.
This can cause the eyes to become misaligned, giving a child a cross-eyed appearance. Crossed eyes, or any sudden change in the appearance of the eyes, is a reason to schedule an eye exam.
Schedule an Appointment
If you suspect that your child may be suffering from vision impairment or another type of eye problem, it is important to have his or her eyes examined as soon as possible. You can schedule an appointment with one of our experienced eye doctors at Monterey County Eye Associates by calling (831) 375-2020.
Related to This