Recurrent Eye Infections in Children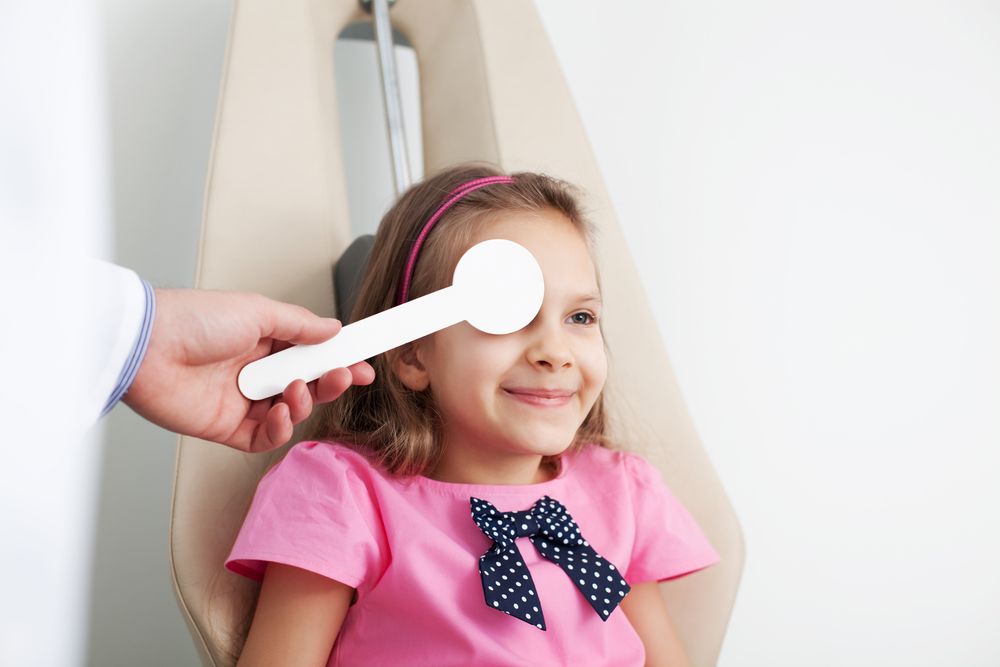 Conjunctivitis (pink eye) is the most common kind of eye infection, and what people usually refer to when they colloquially use the term "eye infection." It involves the inflammation of the conjunctiva, which is the lining along the whites of the eyes and the insides of the eyelids. Prevention and treatment of conjunctivitis is a common pediatric eye care issue, and something that our Monterey, CA eye doctors can easily address.
The team at Monterey County Eye Associates would like to consider the basics of eye infections, and provide some information on treatment and prevention of this common problem.
Causes of Conjunctivitis
There are different kinds of conjunctivitis. They are as follows:
Bacterial Conjuntivitis - The most common kind of pink eye, this infection is caused by bacteria and usually causes pus to form around the eyes. It can affect one or both eyes.
Viral Conjuntivitis - This kind of conjunctivitis caused by viruses usually causes no pus to form but typically affects both eyes rather than just one eye.
Allergic Conjunctivitis - This kind of conjunctivitis is non-communicable and typically affects people who suffer from hay fever and asthma.
Why Eye Infections Recur Among Children
Both bacterial and viral conjunctivitis are highly contagious around children simply given their proximity to each other at day care and in schools. Bacteria or viruses can wind up on doorknobs, desks, and other surfaces in common areas. Since children are unlikely to wash their hands frequently, rubbing their eyes can result in eye infections.
When one child has pink eye, it's likely to spread to other children just given the nature of their interactions, the spaces they occupy together, and how often they see each other every week. Parents, teachers, babysitters, and others who work around children must also be careful when they notice pink eye outbreaks.
Signs and Symptoms of Conjunctivitis
The most common signs and symptoms of conjunctivitis include:
Red eyes
Sore eyes
Itchy eyes
Swelling around the eyes
Pus discharge from the eyes
Watery eyes
Dry eyes
Increased light sensitivity
Blurry vision
If you notice any of these symptoms, be sure to visit an eye doctor as soon as possible.
Treatments for Eye Infections
When treating eye infections, it's important to properly diagnose the type of conjunctivitis and act accordingly. For bacterial eye infections, antibiotic eye drops and medications may be prescribed as needed. Viral eye infections can similarly be addressed through antiviral eye drops.
Allergic eye infections can be addressed through the use of liquid tears, addressing underlying allergies, and avoiding conditions and environments that may result in eye infections.
Eye Infection Prevention Tips
To prevent eye infections in children and infants, we recommend the following for parents:
Make sure your children's hands are clean
Encourage frequent hand washing with soap and warm water
Clean off tabletops and doorknobs with disinfectant wipes
Keep common areas sanitary whenever possible
Avoid sharing towels and bedding
Wash towels and bedding regularly
Contact Monterey County Eye Associates
For more information about eye infections and what you can do to treat them an prevent them, be sure to contact Monterey County Eye Associates. Our team is here to help. You can reach our Salinas office by phone at (831) 424-1150, and our Monterey offices at (831) 372-1500 and (831) 375-5066.
Related to This